Hey there! Last wenesday I went to Patri's house, a girl who works with me. She was doing a showroom and I had to come, because I really love how she dress. I was the first so we started talking a bit, looking the clothes and drinking and after try everything, drink a coffee. Then I had to go to another friend from Castelldefels, we went to Starbucks coffee and laughed a lot!
She made it, it's so beautiful!
That's my favourite!
That's not from the Showroom, it's from some shopping I did days ago
More about everything :) I received an award from a beautiful girl called
Helmiina
, thank you baby! This requires to write 7 random facts about myself, I need to thank who gave me the award and give it to 15 versatile bloggers! :)
7 Random Facts
1. My favourite animals are dogs and cats. I think is totally the opposite, like ying and yang, but they're so lovely and beautiful, I can be funny and active like a dog but shy and clean like a cat!

2. I'm a crazy about fashion. I want to study Fashion Design, I can't wait for it! I want to be a known fashion designer and also do something about model world.

3. I really could not live without Tom, my boyfriend, who is in distance with me between 1527 km, 15 hours and 36 minutes from me (By car). He gives me all the suport when I need, trust and believe in every thing I do. I really love you schatje.
4. I'm fan of Harry Potter. I readed all the books and I have seen all the films like a crazy. I growed with it!

5. The music I like most is Metal, Heavy or Rock. With my look I don't look like, but I think you don't need to dress the same kind of your favourite music. I love Avenged Sevenfold, Marilyn Manson, My Chemical Romance, Nirvana, Aerosmith, AC/DC, Guns&Roses and Tokio Hotel when they were normal and no only partying in LA and less work :)
6. My favourite sport is badminton and also tenis. I love dancing (Aerobic, Cardio and Comercial Dance) and my hobbies are playing the electric guitar, make up, fashion, drawing, nail art, baking or photography.
7. I work for Abercrombie&Fitch; In Hollister Co. and I really like it. ''Hey! What's up? Welcome to the pier ;)''.

And this award goes to: Joy Joan and Joann Carly&Stacie Angela Kaela&Flora Petitgraphie Grace Juliana Paulina Elle Em Joanna Arika Earlitha Olivia Ellie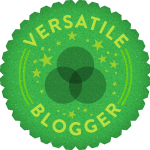 Today's a working day ;)
HAHAHAHA I imagine the boys where I work doing this and it looks so funny :D
Nothing more for today! Have fun!